Wellness vacations Scandinavian style
Relax and slow down in Scandinavian style
The traditions of the Scandinavian lifestyle go back hundreds of years. In the rush and crush of modern life, the rarities are what we value most, such as space, quiet and time. Pure nature, relaxing sauna, a spoonful of traditional treatments, and wild food for serving - you can transform yourself into a new person during your holiday.
Refreshing start for the morning
Ice swimming is an experience that leaves you feeling fantastic and refreshed.
During the summer water might be still slightly chilly, but the cold water sets you perfectly up for the day ahead. The change is amazing and the resulting energy boost can stay with you for the rest of the day.
Day-hike into the silence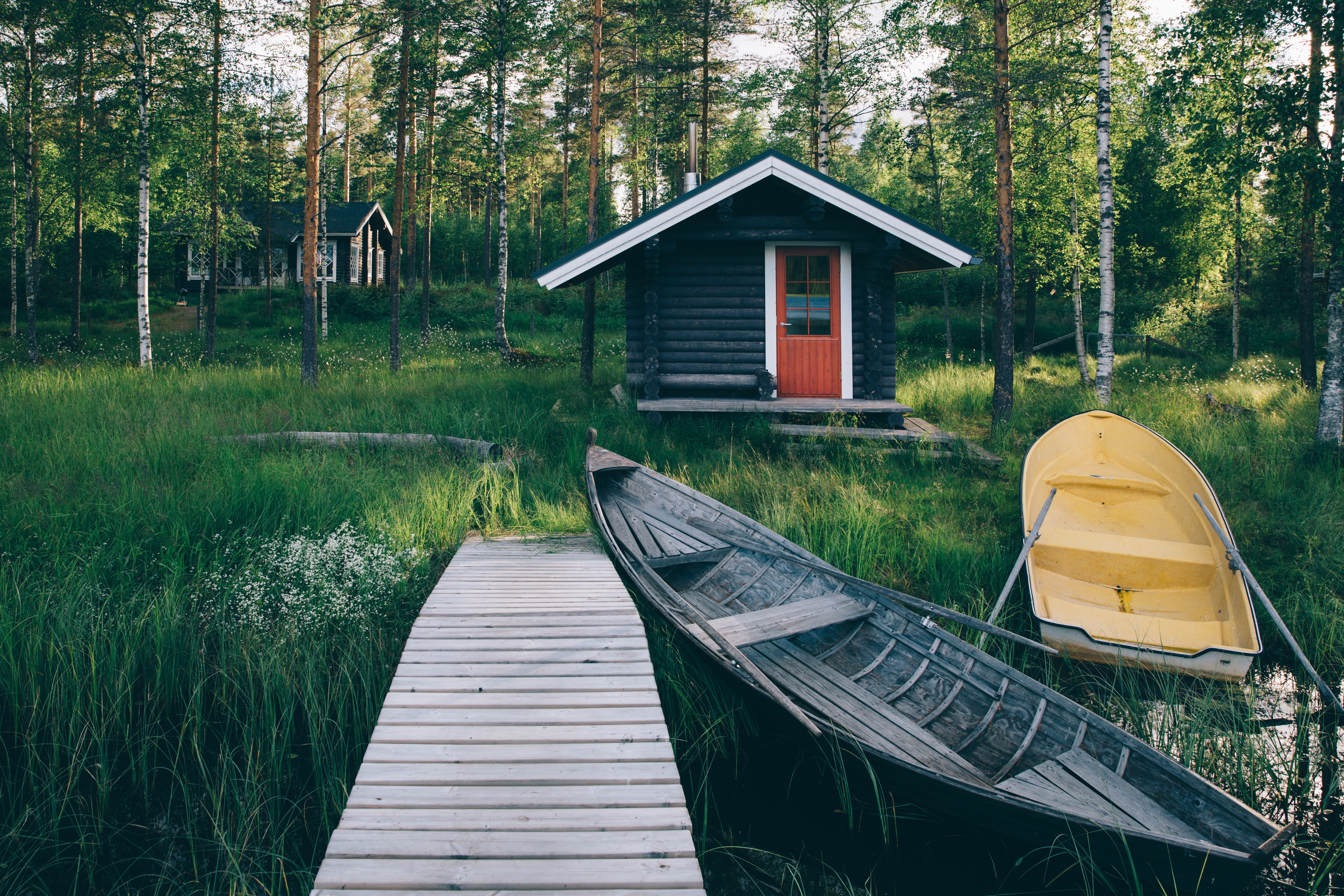 The space to breathe, a time to dream, hiking, cross-country skiing, exploring the lakes or simply a gentle walk in the woods. Walking in nature not only refreshes and relaxes the brain, but also frees the spirit. Spending regularly time in the forest is proven to lower blood pressure, detox your body and improve your overall mood.
Afternoon: Nourish yourself with Scandinavian superfoods
Everyman's right in the forests guarantees that you are allowed to pick almost anything your heart and mouth desires. Wild berries are packed with sweet flavours, healthy vitamins and flavonoids nourishing your body and soul.
Evening: Unwind in the heat of saunas and spas
Sauna is a traditional place for physical and mental cleansing. Try a herbal sauna with traditional spa treatments. Also wood, smoke and steam saunas are options to step into the heat and enjoy the blissful post-sauna feeling of having cleaned both body and mind.
And in Scandinavia, you can be sure to have a lot of time in nature.
Wellness highlights of our 50 Degrees North tours:
Lapland Adventure Week - Experience the Finnish Lapland and accommodate in Scandinavian style wellness centre with a wide range of therapies and treatments.
Green Forests & Blue Lakes, Finland self drive - Unwind by the lake in Anttolanhovi Wellness Village.
New Years in the Lyngen Alps Norway- Relax in a Jacuzzi under the Northern Lights.
Image credits: Mikko Ryhanen, Kari Ylitalo, Hotel Haikko Manor, Riitta Weijola / Vastavalo, Jani Seppanen / Vastavalo, Jussi Helttunen, Harri Tarvainen, Eetu Ahanen and Mikko Ryhanen.